Last night, the melanin pop-age was present and accounted for on NBC's live airing of The Wiz! Shanice Williams made her debut as Dorothy and the cast was star-studded, including Uzo Aduba, Queen Latifah, Ne-yo, Elijah Kelley, Amber Riley, David Allen Grier, Mary J Blige, (Mutha) Stephanie Mills, and Common. Seeing the representation of Black Theater, Black talent, and Black culture live on NBC… gave me my life! It was a magical 3 hours.
As a note, this recap is written in dialect, unlike many of my other pieces… because only AAVE will do it justice. #SayinithowIfeelit. Also, this recap will show the pieces that stood out to me the most (so don't get in your feelings if I don't mention your favorite part).
First, I will admit that I was skeptical at the beginning. You have to understand that many-a-weekend during my childhood was spent watching the 1978 version of The Wiz with Diana Ross, Nipsy Russel, and Michael Jackson. (Don't judge me… I needed my Ease Down the Road Realness Levels to be stable).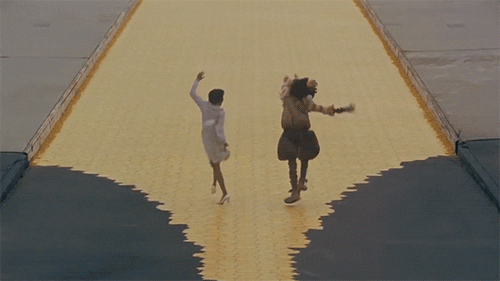 However, from the moment that Mutha Stephanie Mills (who originally played the role of Dorothy in the 1975 Broadway debut) opened her mouth to sing "The Feeling We Once Had" (written by Charlie Smalls), I knew it was going to be a great production. And when that WIND got to blowin'?!?! TWIRL! Erin Logan, writer for Blavity.com, said that "the tornado sequence and everyone's reaction to it" was "#2 on the list of a definitive ranking of the 8 Blackest moments of #TheWizLive". Erin is right. I literally started shouting when they came out.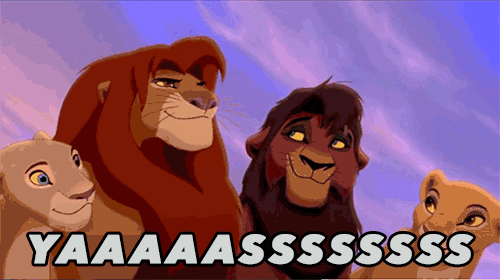 Giphy.com
One of my FAVORITE moments from the show was Amber Riley's performance of He's the Wizard. It's one of my favorite songs in the show (those movements… yes) and Amber Riley came to sing the damn song with that fierce blue lippie that I actually need in my life (does anybody know where I can find a dupe?). Sheridan Watson wrote a Buzzfeed article about the greatness of Amber Riley's facial expressions alone… and you need to read it after this because it's hysterical. #SINGAMBER 
NBC – #MOOD when you know you about to sing the house down
Now, before people think I'm throwin' shade, let me speak on Shanice Williams, who played the role of Dorothy. She can sing. She has a key soprano that fit in well with the grandeur of this production. But her tone isn't one of my favorites. With that said, I'll repeat what I told my Facebook cousins yesterday:  "I ain't mad (at her) tho cuz she's up there and I'm spectating so… #gogurl".
I knew that the temptation was going to be to compare Elijah Kelley's rendition of "You Can't Win" to the incomparable Michael Jackson. But for me, Elijah Kelley has been bae since his role in the film version of Hairspray so #youcanttellmenuffin. So, shoutout to his interpretation of the song. Shoutout to the fact that he busted out a back handspring and then proceeded to sing the dang song. Shoutout to the scarecrows who were in. character. the entire time – come through head tilt and wing span realness! Who's mad? Not me.
Do you have an older relative, an uncle perhaps, that always regales you with tales of how they were 'back in the day'. You may have believed them. You may not have. But then one fine day, at the family gathering, they just bust out with whatever their talent was… and they kill it.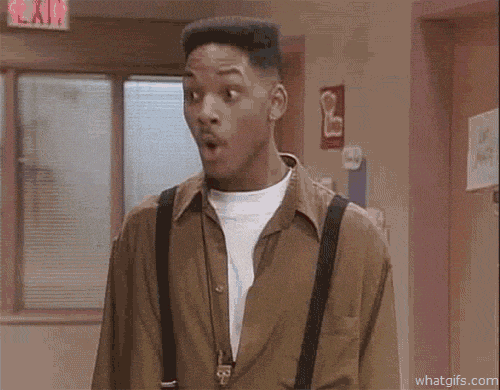 That's that David. Allen. Grier. Realness.
He came to sing. He came to dance and body roll. He came to give us the lipshakesnarl. He came to win. And he won. (Also, because I'm churchy, I was tempted to do a medley from "Be a Lion" into Donald Lawrence's Encourage Yourself. Click the links later, hear it, and cackle. And if you do it on Sunday, I'm expecting a shout out).
Speaking of church, Common did a good job as the quintessential church usher… I mean, Emerald City bouncer.
Credit: Karlton Humes aka @notkarltonbanks on Vine and Instagram
Quick recognition to choreographer Fatima Robinson and the Poppies whine-up-ya-waist-and-werk sequence.
OH but when they got into the Emerald City (cue Hammond B3)… VOGUE REALNESS was being served! Not only did the ensemble cast come to dance, strut, and vogue, the costume designer Paul Tazewell did his GOOD work. If anyone wants to get me the geometric jumpsuit with the triangle hat for Christmas, I will wear it gratefully.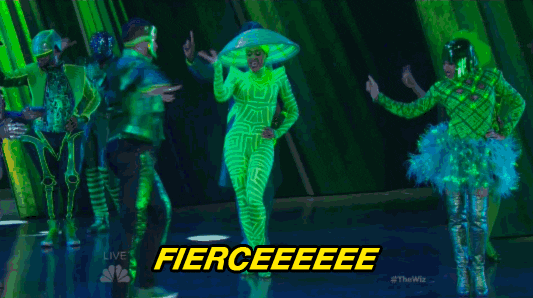 NBC
Next up… the Queen! I SO appreciated Peter Tazewell's decision to nuance The Wiz's costume. On NBC News, he describes it as "androgynous, angular, a showman (showperson?) and definitely GREEN". Come through inclusion. Queen Latifah did an awesome job and she's no newcomer to the musical scene. I was proud of her interpretation of the Wiz and proud of that mean side-step she did on her song "So You Wanted to See the Wizard". Also, pit orchestra for the win.
I haven't forgotten about Ne-Yo as Tin Man but you're probably wondering why I waited until now to bring him up. I was surprised by Ne-yo's performance. I didn't love the character choice he made with the accent but that really doesn't matter because when he opened his mouth to sing "What Would I Do If I Could Feel"… #SINGTHESONG #CONVEYTHETEXT. He performed that song and I allllmost shed a tear.
In the spirit of transparency, I was low-key worried about Mary J. Blige (and I do love her).
I was so scared the Mary-bopness would take away from the character, but I have to give it to her. She made BOLD choices with Evilene's character. She sang. the. dang. song. (Don't Nobody Bring Me No Bad News). Her braids were on point. And Mary won. She just won. Because when she said, "This lil' gurl think I'm still playin with her…" I realized she was talkin' to me for lowkey doubting her. Come through, Mary! LOL!
Everybody Rejoice / Brand New Day, originally written by Luther Vandross, is another one of my absolute favorite songs in the musical, and I appreciated the gospel choir backup, and Elijah Kelley's distinct harmonies (they thought they were slick and were going to slide that in like we weren't gone know). But from that entire scene, I have to take special notice of the ensemble member with the bald head and the beard. Does anybody know his name? I didn't get a progrum… He took those 8 seconds and said "I have to come to hold this note and who's mad…"?!!! Sing, sir. Somebody send me his name so I can thank him for that.
Uzo Aduba. OH MY STARS. That tone. The smoothness. The richness.
Finally, I need to know who is responsible for this:

Black Twitter has NO. CHILL. I laughed hysterically because of the amount of #FreeToto and 'Where's Toto' posts I saw!
WHOOO is responsible?!?!?! LOL!
So, when he popped out the side at the end, my heart was filled with joy unspeakable!
All in all, it was an absolutely wonderful production and I'm left with so much pride and joy! Many of you know that I went to a Creative & Performing Arts High School and majored in Theater, so this production meant a lot to me on so many levels. I appreciated every note and nae nae, and you better believe I'll be re-watching and singing along at my earliest convenience. #BlackExcellence!
Featured Image Credit: Createherstock.com